Southern Ukraine - the Wheat Field of Europe


Southern Ukraine - the Wheat Field of Europe

🇺🇦🌾On the 26th of October we held the third of our "Ukraine 603.7" forums in Kherson! The topic of this forum was "Southern Ukraine - the Wheat Field of Europe"

Following in the traditions of our earlier forums, it focussed on security issues from three main perspectives: military, economic and soft power.



Southern Ukraine is a beautiful and strategically important region, and one that is ready for dialogue and cooperation.

🔹During the first panel we discussed the protection of the Black Sea and the Sea of Azov, potential maritime threats posed by aggressors, our naval development programme and cooperation with our allies in the Black Sea region.

🔹The second panel focussed on information security in the South. We spoke about religious and inter-ethnic harmony, and the panellists discussed ways in which religious institutions can either unite or divide society.


🔹In this panel we also saw discussions on information security as a precondition for security in the South. Informati
on is a powerful weapon, and as such messages spread through the mass media can pose a serious threat
if they do not comply with certain standards and regulations. We need to power up the campaign against disinformation and the promotion of Ukraine's national agenda in the South.


🔹For the third panel of the forum we focussed on the problems facing both veterans and internally displaced people. After all, the forum was taking place very close to occupied Crimea, and not too far from the Anti-Terrorist Operation Zone. These people are in need of help, be that housing, jobs, psychological support, etc. Support programmes for these people do exist, but there are many problems su
ch as a lack of funds, overly complex paperwork, and a lack of awareness of the exist
ence of such opportunities.


🔹The forum in Kherson ended with a dialogue with local youth. We brought together youth representatives from the Kherson, Odesa and Mykolaiv regions to brainstorm about the issues and challenges
facing the young people of the South. These included:

a lack of dialogue with local authorities
failure to take into account the wishes of young people when making decisions on a local level.
a lack of jobs
citizens' mobility being hampered by inadequate public transport services.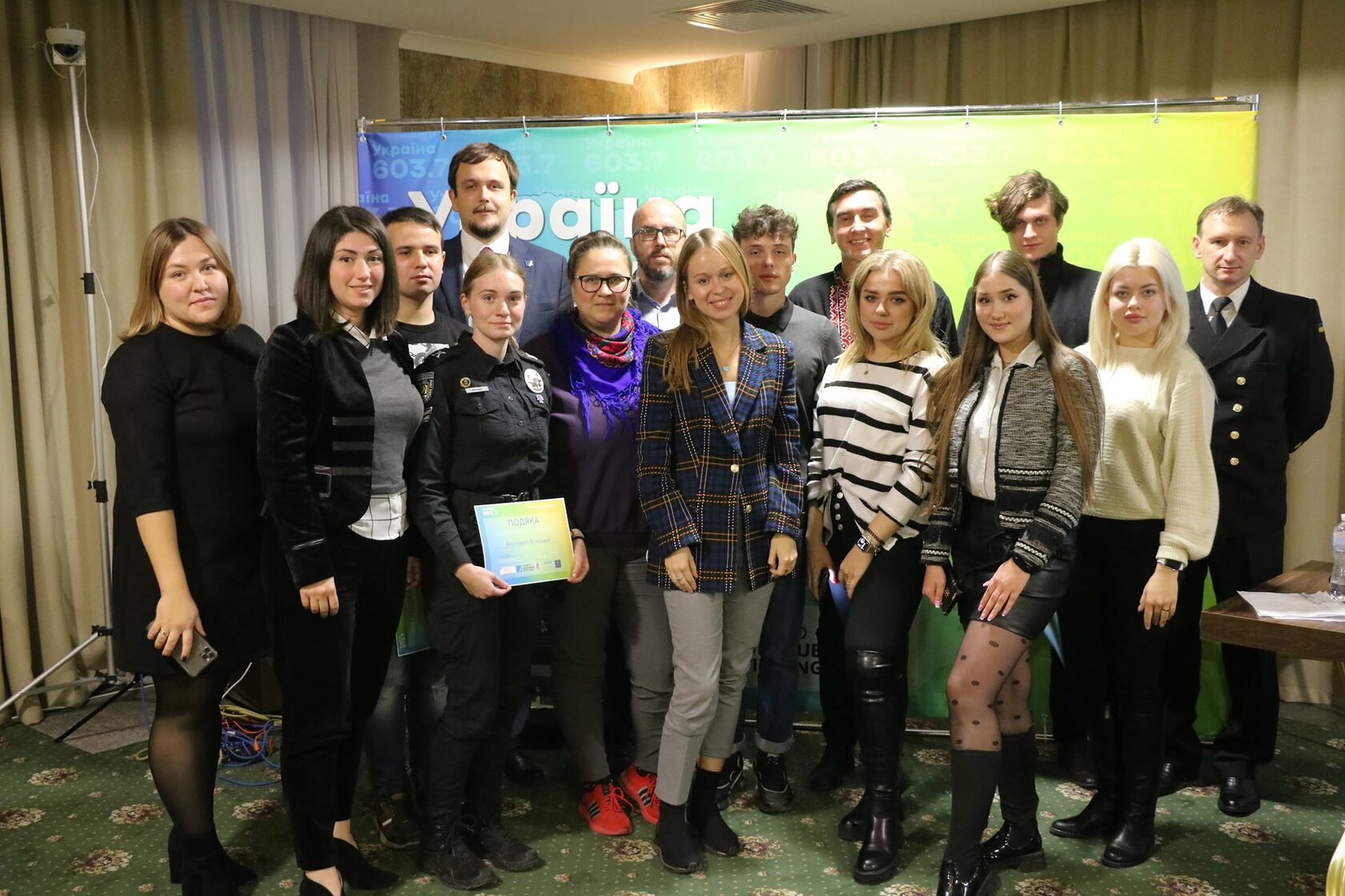 We plan to conduct more dialogues like this and work together to solve these problems going forward.
🤝Let's keep in touch!

Southern Ukraine, you are powerful and you have a bright future ahead of you!